We are ready, let's start!
Are you thinking about vacation? No wonder, the desire to rest and surround ourselves with nature is always there! At Cala Montjoi we have worked intensively to offer you exactly what you are looking for and much more. You'll be surprised!
This new season we promise many novelties for the whole family and, of course, a total commitment to guarantee the maximum safety and hygiene at all times. We are smarter than ever, and you?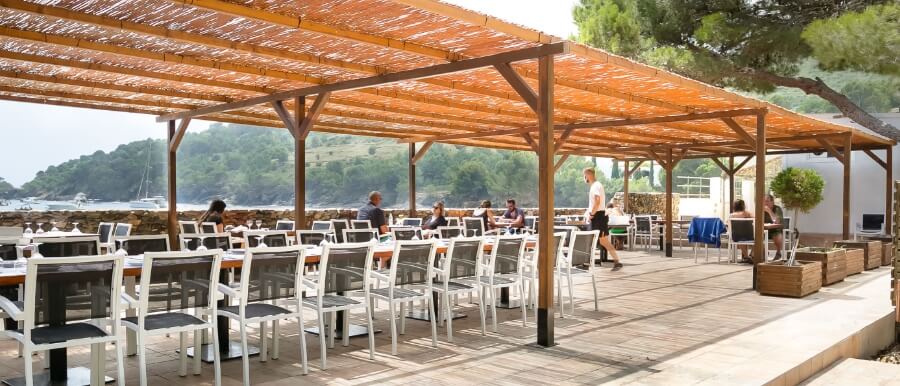 We renew the beach bar
We are very excited to tell you about our latest renewal: it is the terrace of the chiringuito, one of the most popular gastronomic spaces in our resort. We have completely updated every detail of the terrace, the result? A much more modern and welcoming area to relax and enjoy the Costa Brava.
Now you can contemplate the beach accompanied by a delicious paella or soupy rice in a unique and diaphanous environment that takes the Cala Montjoi experience to another level.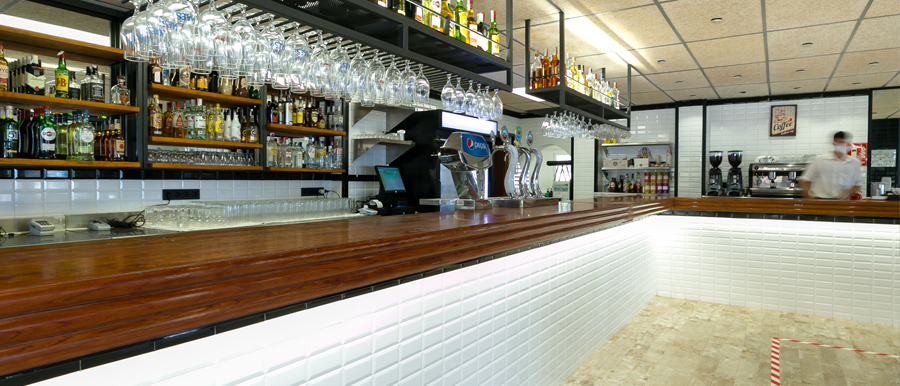 We update the bar
The bar, of course, has also been renovated! Now you can enjoy the best company and the most delicious cocktails in a comfortable space where the totally contemporary bar is the main protagonist. Here you will find everything from mojitos and caipirinhas to champagnes and gin tonics. What better plan to end the day?
More fun please!
This year the offer of entertainment Cala Montjoi will continue to entertain the whole family. So, keeping all the precautions and complying with the strictest hygiene measures, this season will be marked by three wonderful works: Bailamos, Broadway and Libro de la Selva. The show must go on!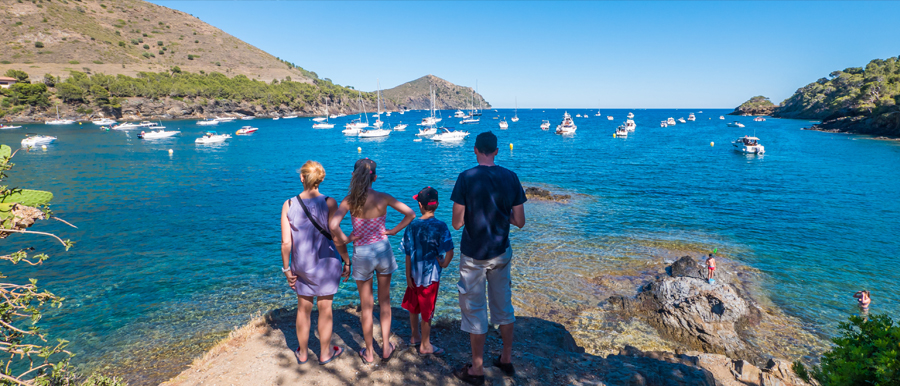 To all this, they add star activities, such as scuba diving, workshops and the Club Dances; and of course a unique environment such as Costa Brava. So you have the best combination that will make your summer getaway an unforgettable memory.
To rest and recover energy, our resort has the best bungalows for the whole family. These have a toilet, double and single beds, a desk and a wardrobe, being cozy, practical and functional. Thus, if you travel with children, you will find a totally cozy environment designed as a small town, which guarantees total security and tranquility. Your holidays on the Costa Brava They will be perfect, because we think of all the details so that you do not miss anything.
If you have not yet planned your holidays, go ahead! You deserve a safe and fun getaway in Cala Montjoi. We wait for you with the usual energy and quality that distinguishes our services. Enjoy the rest you deserve!