4 reasons to come to Cala Montjoi
The secret to spend an unforgettable vacation is to find a place where you have many entertainment options and incredible landscapes. Cala Montjoi offers you that and much more. Today we tell you the 4 reasons to come to our city on vacation.
A unique environment
One of the main reasons to come to Cala Montjoi is its location: it is part of one of the most beautiful corners of the Costa Brava. Places of incredible natural beauty such as the Cap de Creus Natural Park, or coastal towns such as Cadaqués, with its museums and seafaring charm, add to many worthy places to visit.
Numerous leisure options
What happens if you combine a unique environment with numerous leisure options? You have a perfect vacation as a result. And that is the purpose of Cala Montjoi, our team of professionals who are in charge of organize activities for all ages. From diving evenings in the Bay of Roses, to excursions on foot, by boat or bicycle along routes of great natural attraction.
In addition, in Cala Montjoi, we have several clubs, divided by age, with activities specially designed for each one. To this are added different shows, such as workshops and dance activities, which together with a varied sports offer leave no room for boredom.
Premium services
In Cala Montjoi everything is designed to provide the greatest comfort and safety. Our restaurant It offers dishes in the purest Mediterranean style and a varied buffet, as well as enjoying delicious cocktails. In addition, services Laundry, BikeFriendly and parking will make sure you do not miss anything during your stay.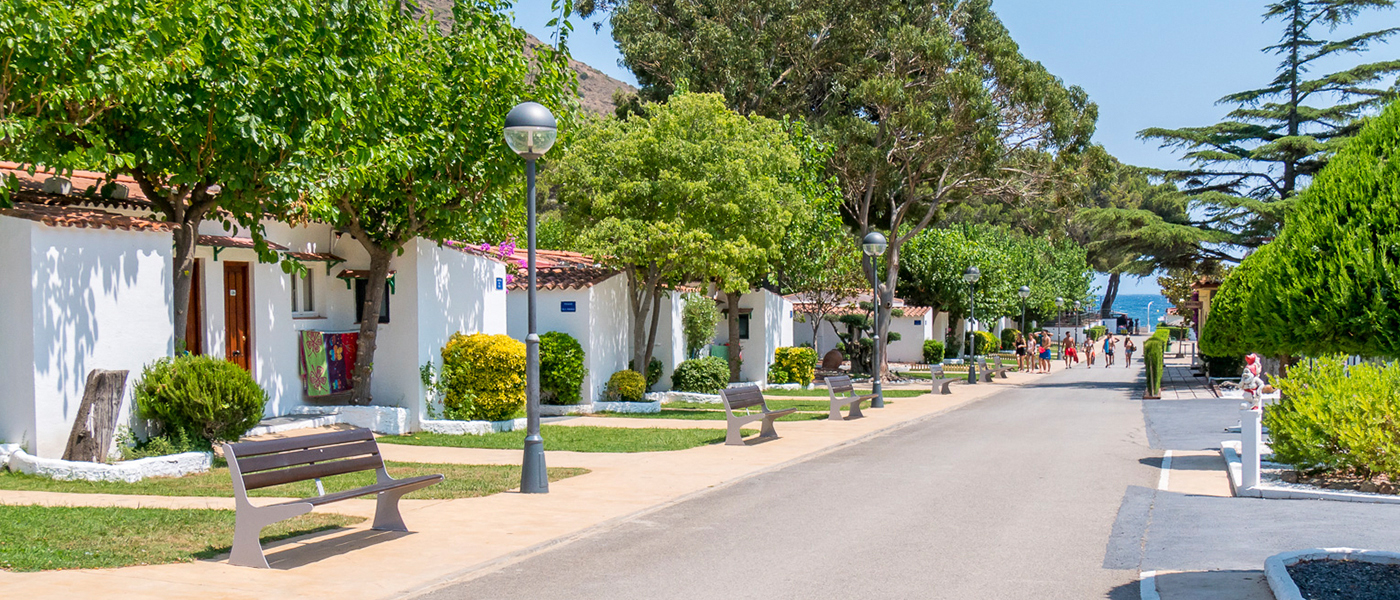 Wide variety of accommodations
Cala Montjoi is designed to make you feel at home. Its structure, similar to a small town of white houses, offers accommodations for every taste. You can choose between Bungalows for 2, 3, 4, 5 or 6 people, or comfort rooms with the best location. In addition, each rate includes accommodation, full board and leisure and sports pack.