Discover the charms of Peralada Castle: an authentic historical luxury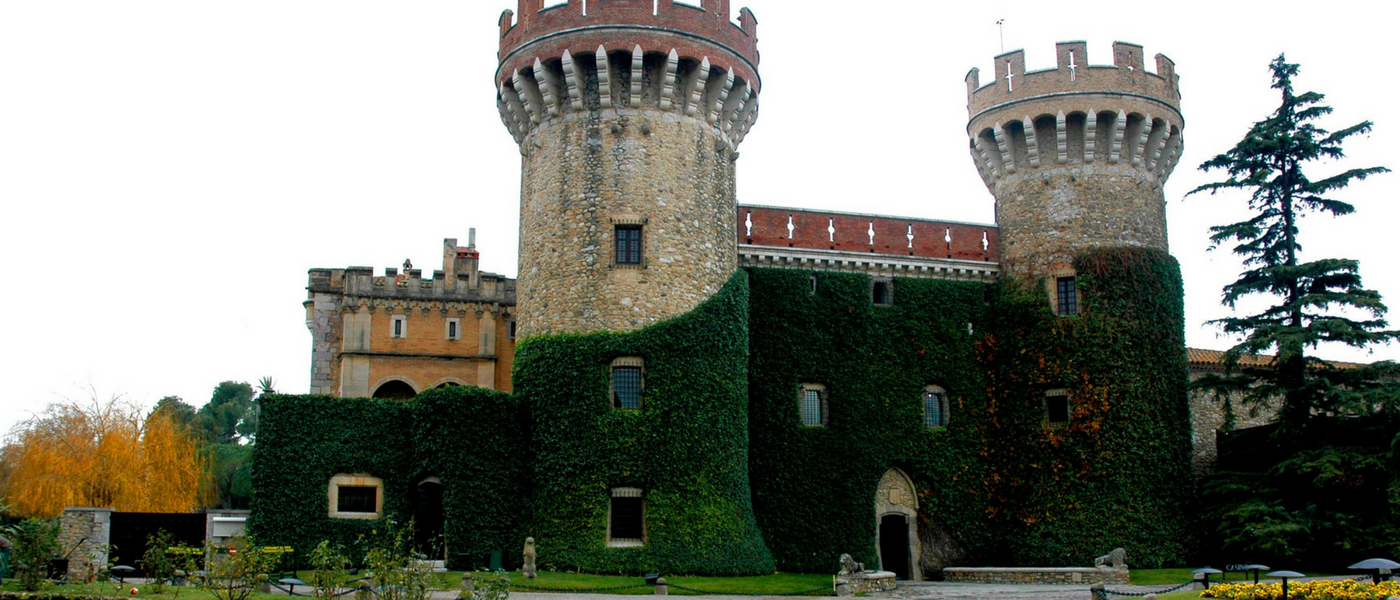 In the vicinity of Cala Montjoi you can find interesting places that combine nature and architecture. The excursions not only allow you to enjoy the beautiful landscapes, they also offer activities that entertain young and old alike.
On this occasion we invite you to visit an impressive building just a few minutes from Cala Montjoi, it is about Castle of Peralada , a perfect destination for a day full of culture and gastronomy.
Built in the 14th century, the Castle of Peralada, in Girona, is a large complex that includes a casino, gardens, a convent, a museum and a library. his historic Park It still preserves the essence of times gone by and it is possible to find a colony of white storks, a French garden of roses, yew trees and an oak tree.
For the passionate of literature library it is a delight to the eyes. Its collections include Cervantes, with 5000 copies, which includes numerous editions of Don Quixote. Its file is equally attractive and has various documents from the ninth century.
El Museum of glass and ceramics The castle is the most important in Spain. It has more than 2500 old pieces among which stand examples of Silesia and Venice. From glasses and bottles of perfume to a bottle for calves, each and every one of the pieces are authentic relics to admire.
Visit a winery It is also possible in the Peralada Castle. With 131 hectares of vineyards, the castle's cellar is a reference of prestige and quality. In it it is possible to enjoy breakfast and also make a tasting of products.
If you visit the castle in the months of July and August we recommend you to attend Music and dance festival. Figures such as the singer Carla Bruni, the musician Santana or the acclaimed dancer Svetlana Zakharova will be present this year.
Peralada Castle can not miss on your tour when you stay at Cala Montjoi. Its cultural and architectural wealth will make your trip an adventure.