We want your holiday in Roses are full of fun and joy!
That is why we propose a Cala Montjoi source entreteinment activities
designed for children and adults compartáis unforgettable experiences!
Take part at any time of day activities, workshops or sports that our entertainers,
and enjoy the perfect environment to make the most of your family holidays
and the essence of the Costa Brava
Ludic Areas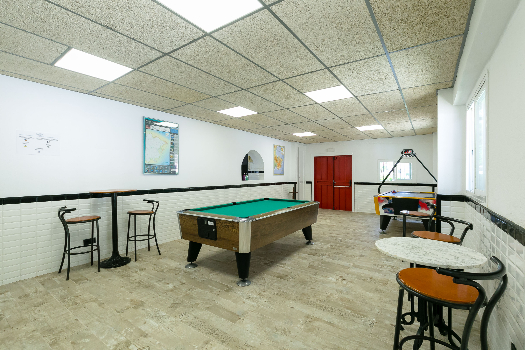 Recreational Games Room
Located in an adjacent room to the bar, we offer several games to enjoy with friends or compete at the top, and check the skills of each.
One of the areas where the whole family can have fun playing slot machines, table football, billiards, pinball, ..
Our entertainment team also organizes table football tournaments…, sign up and show us your qualities.
Playground
For younger children, our playground. The pirate ship Cala Montjoi with two slides, ladders, masts and more games ...
The ideal place to spend time with children and enjoy watching as they cross the bridge or place down
slide!
It is open all day, is free and is located next to the mini club.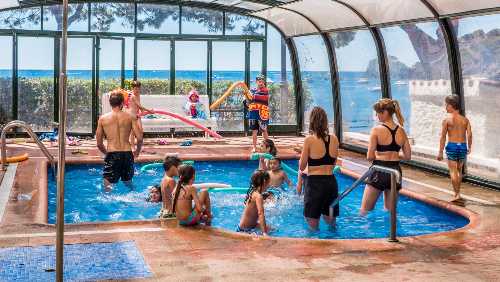 Children's Pool
Our pool is ideal for playing and doing activities. The little ones will love it (from 3 to 7 years and auxiliary pool from 0 to 3 years).
The animation team orgnaniza different activities such as:
Dance with the mini disco songs
Games with water guns
Games with foam material
and more…
Opposite the mini club and animation house, is one of the places where most enjoy and entertain!
Game room
And for lovers of board games (cards, dice, dominoes, etc ...) a room that can use whenever they want, and which find various entertainments.
Open all day, and freely available at any time. If you want a quiet place, this is the ideal space.
For more information, please contact Reception.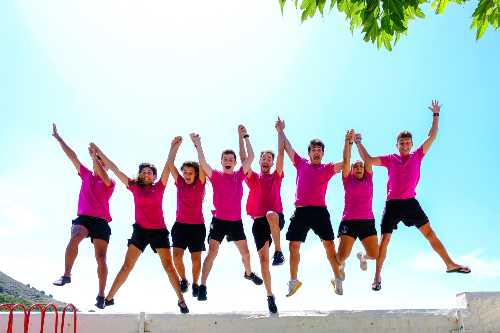 Animation
Participate and enjoy the myriad of activities and shows that our entertainment team proposed for the whole family.
We propose daily activities of all kinds, from 10h to 13h and 15h until 18h, whether sports competitions, excursions, or family games!
And for each activity conforms to all customers from San Juan to September, our entertainment team prepares programs for every age:
Baby-club: 6 months to 3 years included (not supervised by monitors)
Mini-club: A 4 years 7 to
Maxi-club: A 8 years 11 to
Teen Club: 12 17 to years
Club adult: More than 17 years
And in low season Baby Club and Mini Club (4 11 to years)
A complete program, so they have the best family holidays !!!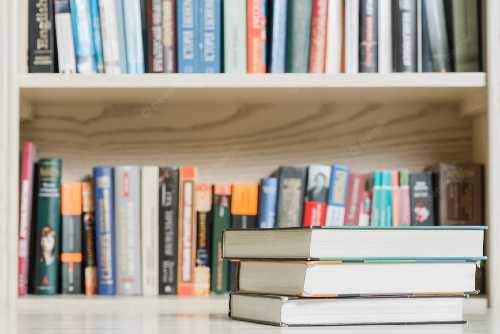 Library
Visit our reception, where you can consult our books.
You open all day (from 8h until 23h), you read the book you like, or choose one that you offer.
We have a wide variety of books in different languages ​​so you will not get bored and enjoy your moments of peace and Wonderful Hospitality!
The books are freely available!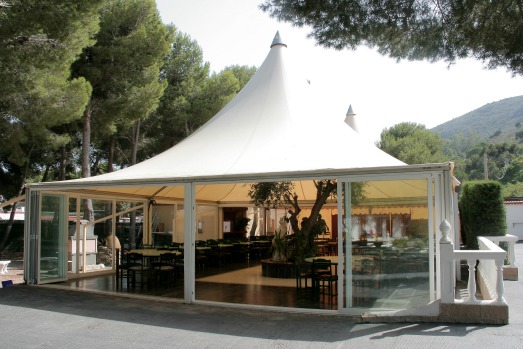 Tent
With a capacity to accommodate up to 200 people, our tent is perfect for celebrating events, parties, dances, birthdays, ...
For more information consult reception.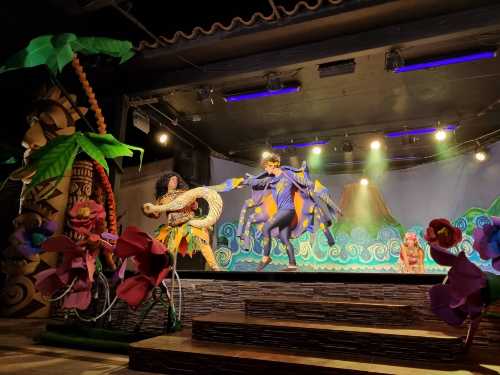 Interior and Exterior Theatre
In the Holiday can not miss the shows.
And for that, we have two spaces that guarantee the best scenario, with the play of lights and music.
The outdoor theater for comfort near the terrace bar. Place to enjoy a good show, near the sea with a drink or a soda.
And in case of bad weather, we have an inner theater where you can make all kinds of performances!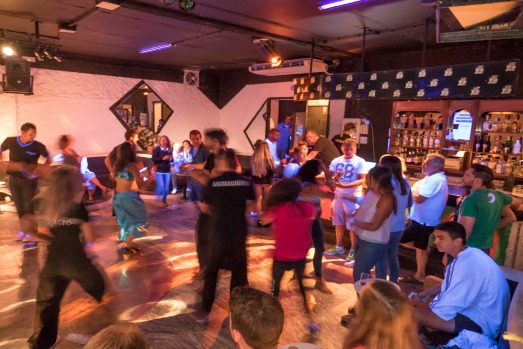 Disco
Dance lovers and music, find a place to have fun and dance to our DJ !!
Equipped with amplifier, equalizer, CD player and mixer.
... contests are also held to award the winner !!!
Go ahead and show off your dancing skills !!!!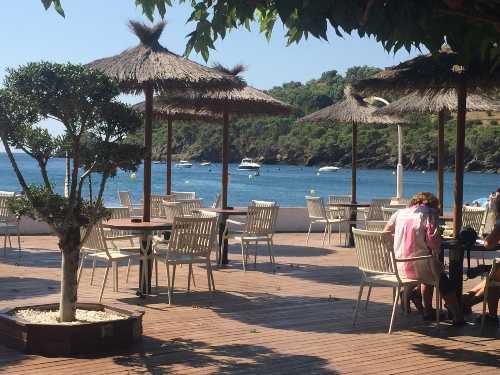 terrace Bar
We have created the perfect environment to relax and enjoy the best views of Cala Montjoi. It is the meeting point par excellence !!!
From morning coffee, through the midday snack until mojito night, we propose to see sunrises and full moon nights, that will captivate them and remember for a long time.
Visit Cala Montjoi terrace, opposite the beach and next to the dive center!
Enjoy one of the best views from the terrace of Cala Montjoi, on the Costa Brava