We want your holiday in Roses are full of fun and joy!
That is why we propose a Cala Montjoi source entreteinment activities
designed for children and adults compartáis unforgettable experiences!
Take part at any time of day activities, workshops or sports that our entertainers,
and enjoy the perfect environment to make the most of your family holidays
and the essence of the Costa Brava
Excursions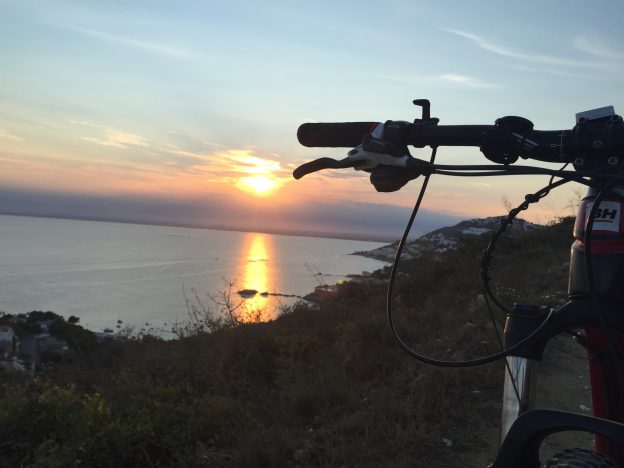 Bicycle Excursions
Whether you want to take your bike to the limit in areas offroad downhill as if you want to walk with family around Cala Montjoi are perfect for both activities Mountain Bike.
Do not miss Recommended by MTB routes Cala Montjoi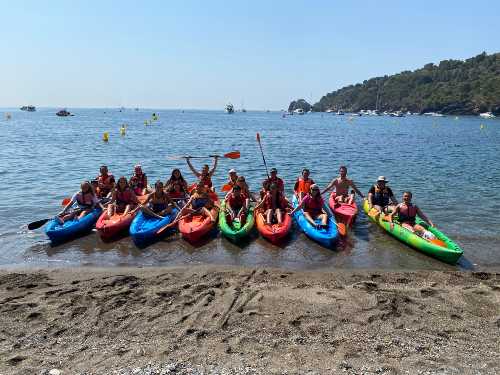 Kayak excursions
A kayaking trip is a way to see the coast of Natural Park and therefore of the Costa Brava, venturing into places where Estrella Damm (2011) was shot and enjoy the spectacle that nature provides us.
Daily (weather permitting), we offer free kayaks to customers who request it, to take a walk along the bay of Montjoi, and enjoy a fantastic day in the company of your own.
One day a week, we made a tour of the area, where a wonderful landscape of incomparable beauty is contemplated.
Kayaking adventure through the Natural Park of Cap de Creus and Costa Brava !!!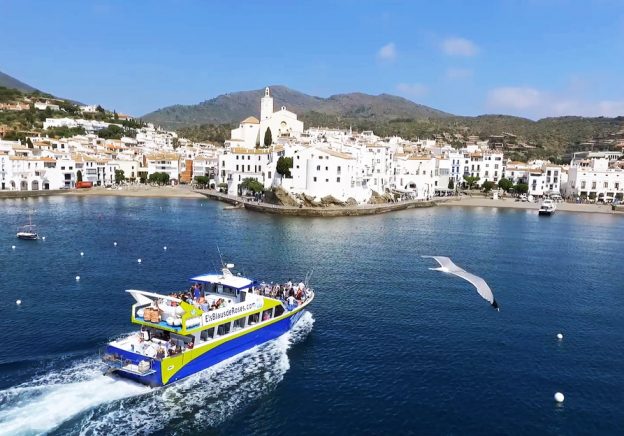 Boat trips
Cala Montjoi to Cadaques (July and August), this tour is essential not only for the beauty of the course, but by visiting one of the most charming towns of the Spanish coast (subject to fee)
One day a week the boat from Cala Montjoi (at 10h am) and returns to lunchtime.
The boat leaves from Cala Montjoi and crosses the most beautiful coves of the Costa Brava, Pelosa, Calitjàs, Lledoner, Jóncols as well as the spectacular Cap Norfeu with the cave Tamariu i el Gato (a rock named after its shape).
Arriving at Cadaqués, in the Bay of Port Lligat we will find the House-Museum of Salvador Dalí and the whole end of Cap de Creus you will be surprised: Guillola Bay, the cave of Hell, the Maça d'Oros islands and the La Encalladora.
An excursion to Cadaqués you can not miss!
Trekking
The coastal path, starting from Cala Montjoi, takes us on the one hand to Punta Falconera, first, and then to Rosas, and on the other hand, passing through Cap Norfeu, we can reach Cadaqués, or even further ..., In short, the coves, the landscapes… they represent a fascinating scenery that is worth exploring. And for this, we propose excursions, of greater or lesser length, so that they know the authentic Costa Brava.