Uncategorized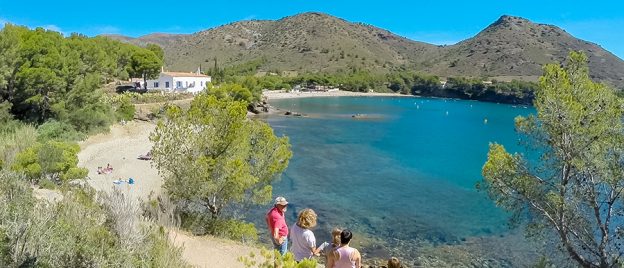 How is a perfect week with the family in Cala Montjoi?
Cala Montjoi has become a reference for family tourism on the Costa Brava, and it is not surprising! On the one hand, here you will find a natural setting with infinite possibilities; green mountains with sea views and a cove known for its crystal clear waters, the Cap de Creus Natural Park invites you to disconnect from […]
What to do in Cala Montjoi?
Cala Montjoi offers you an environment and views without comparison thanks to its exceptional location. The resort is located in Roses, in the Cap de Creus Natural Park, a wonderful enclave on the shores of the Costa Brava. The accommodation is located on the beachfront, surrounded by mountains that invite you to disconnect […]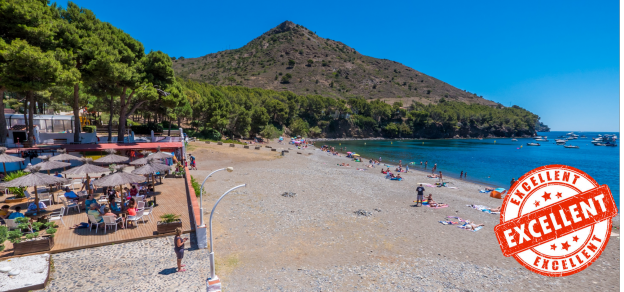 Cala Montjoi is excellent!
Cala Montjoi beach has been classified as excellent after the quality control and surveillance report of the Catalan Water Agency that it carries out every year in the bathing areas of Catalonia in order to ensure the quality of the waters and facilitate the results to the citizens. […]
About us?
We are the Cala Montjoi Holiday Village, owned by TOURING CLUB EUROVILLAGE SA, a tourist accommodation company located in Roses, Girona, Spain, which offers you the best holidays you can dream of in the Cap de Creus Natural Park. Our fiscal domicile is also in Roses, being the same as […]
Terms and Conditions
The Cala Montjoi Holiday Resort reserves the right to rectify the erroneous rates charged to the client caused by an error in the on-line reservation system. In this case, the Holiday Resort of Cala Montjoi will notify the error within a maximum period of 48 hours, offering the client the alternative of taking [...]
SSL certificate
This website has an SSL certificate. An SSL certificate serves to secure communication on the Internet or on any other network. SSL comes from the English acronym for Secure Sockets Layer (Secure Sockets Layer in Spanish) and in a few words it serves to make the privacy of a digital connection totally secure.
COVID-19 measures 2020 season
Below we detail the hygienic-sanitary measures that we implement in 2020: The Cala Montjoi Resort Management has decided to reduce its usual capacity in order to allow the maximum possible spaces and enjoy the activities and access to the facilities in the same way more orderly and secure. Regarding the use of […]
Groups
What better way than to enjoy diving than doing it in a group! Come with your club or with a group of friends and we will make you benefit from very advantageous conditions with a discount on the RRP both in diving and in accommodation if you are more than 15 people. The dates on which you can benefit […]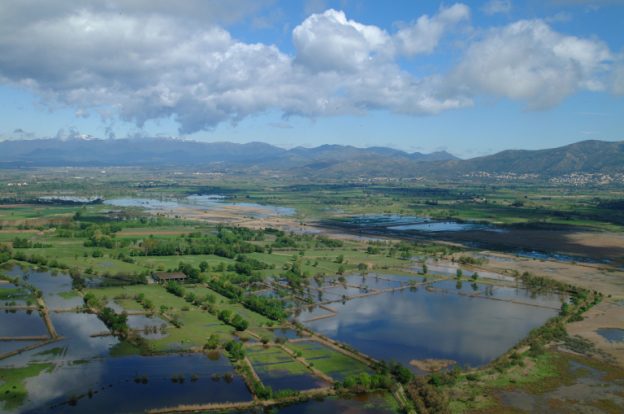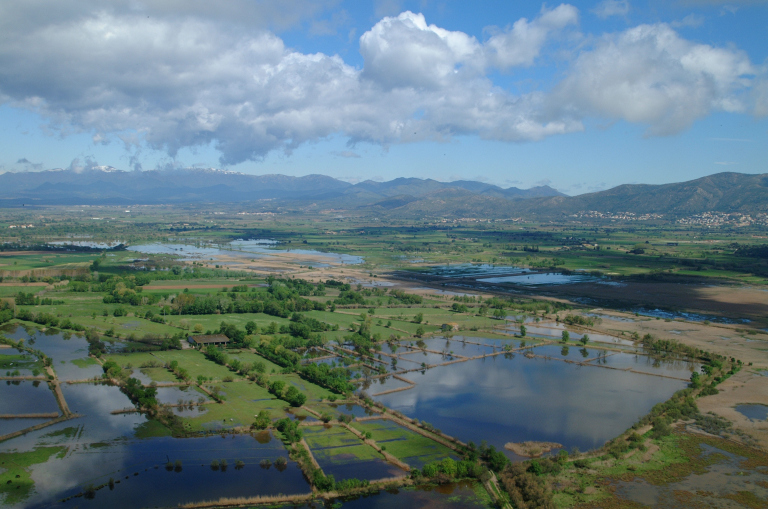 Don't forget to visit Los Aiguamolls de l 'Empordá !!!
One of the main wetlands in Catalonia. Located in the region of 'Alt Empordà, in Roses - Girona, between the mouths of the Fluviá and Muga rivers, in addition to the protection of the Natural Park, it is a space that has Comprehensive Natural Reserves of high environmental value. The park stands out for its wide biodiversity, […]
Cancellation Insurance
TEMPORARY INSURANCE OF BOOKING CANCELLATION EXPENSES The events that will give rise to the reimbursement of expenses are those indicated below provided that said events occur after the reservation is made and that they directly affect the Insured: Guarantee 1: Serious illness , serious accident or death, unexpected call for […]