The best is yet to come
At Cala Montjoi we are full of enthusiasm: we start the season with great enthusiasm and energy! We know what you expect from us, so we are proud to offer you the best facilities and activities in the Costa Brava. Here we leave you a small preview of what you will find in our dream resort.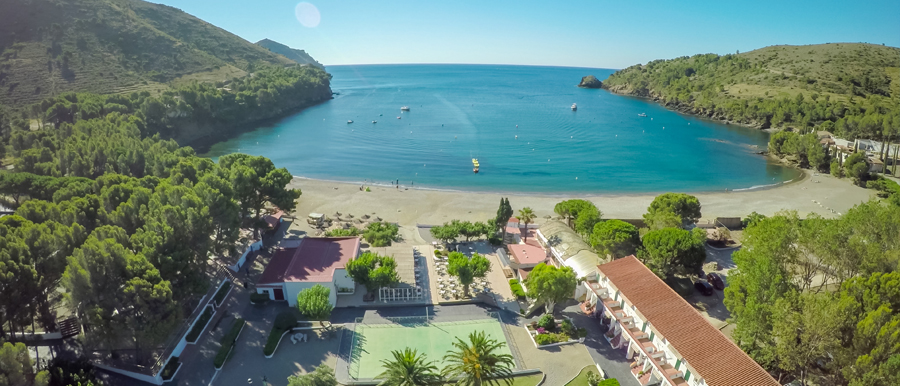 Cala Montjoi: a natural oasis
In addition to the spaces and services that you already know, in our privileged environment there are many incredible plans to do both on land and at sea. So, if you are looking for quiet walks or strong emotions, join us on our fantastic routes and have fun with all the activities you can do at sea. We have everything for you to have the best time!
A nice idea is to explore the idyllic natural environment of the Cap de Creus on any of the routes that leave from the resort. It does not matter if you are an amateur or an expert; there are variety of hiking trails and MTB of all levels of technique and resistance. One of our favorite excursions? Without a doubt, the one of the GR-92 until you reach Cadaqués, you will love it! In addition, there are also easy itineraries, perfect to do as a family and arouse the curiosity of the little ones. Live from the magic of nature in your next family holidays!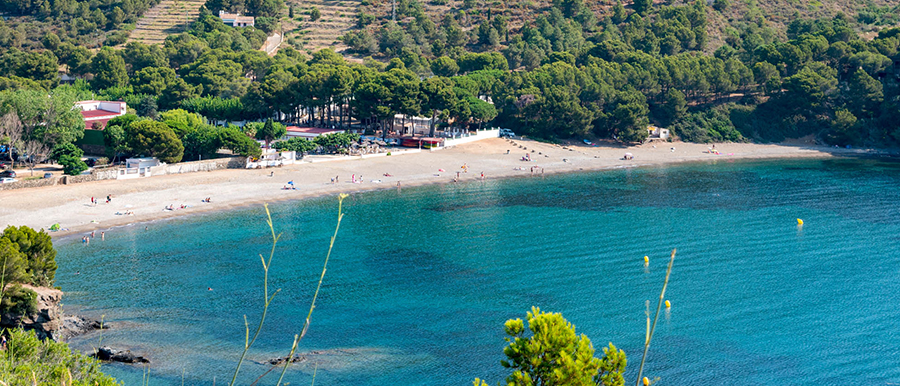 As you know, a few steps from the resort we also have a charming natural beach that has been awarded a qualification of excellence this 2021 by ACA (Agència Catalana de l'Aigua). For this, factors such as the microbiological quality of the water, among others, have been taken into account. Without a doubt, there is no better place to admire the incredible scenery and marine life! In addition to resting in the sun, you can practice activities such as scuba diving, kayaking, snorkeling and paddle surfing. We have renewed the equipment of the latter so that you can enjoy our star activity in the best conditions. What do you want to do?
As you already know, in Cala Montjoi you will also find miniature golf, tennis and petanque courts, as well as our innovative weight training room. Activities not to stop! All this plus the incredible gastronomy of our resort will make your vacation a unique adventure, don't miss it!
Surprise, surprise… news for 2021!
It seems incredible that it has been so long since we last saw each other, you cannot imagine how much we want to welcome you back! That is why we have many news prepared for you to have a great time on your next getaway:
Three new shows. Our entertainment team has many surprises and fun activities ready for the whole family. We are happy to present you the works of this year; It is about the shows of Vaiana, Rey León and Dirty Dancing. Let the show begin!
Chiringuito Menu: new dishes with the usual quality. That's right, we renew it for you! Try our innovative variety of soupy rice dishes and flavors of the sea while enjoying a refreshing drink. A true gastronomic experience awaits you on the beach!
By bike to paradise. To celebrate our return in style, we prepare a real challenge, our friends Philippe and Jean Marc will live an adventure! On July 16 they will leave from Beynost (France) and will arrive at Cala Montjoi on the 22nd. What is special about this challenge? They will do it entirely by bicycle! They are more than 500 km, and from Cala Montjoi we wish you every success on your trip!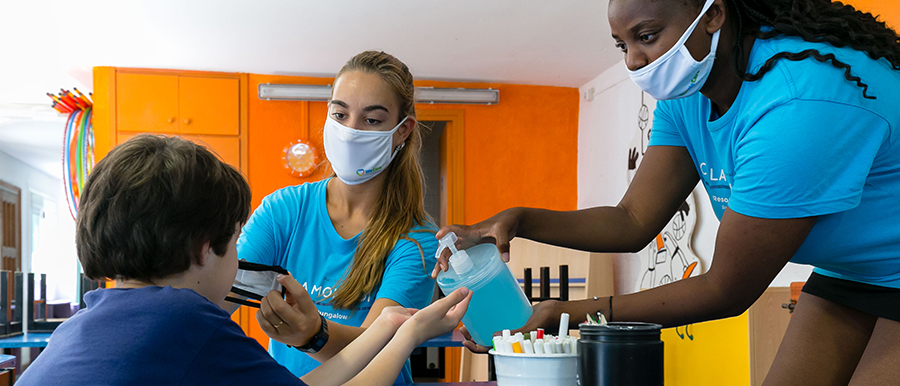 Remember that in Cala Montjoi we have established hygiene guidelines to guarantee the well-being of all; We do our best, with adapted areas, specialized medical personnel and security protocols, so that you can enjoy without worries.
This is just a small preview of everything we have prepared for you. In Cala Montjoi we wait for you with open arms with the best plan for the summer, we are ready to take advantage of the time like never before! Do not wait more, book your vacation now, We will wait for you!